IT SEEMS LIKE A LONG TIME since I've been here.  I guess it has been a long time.  I'm still alive, I still read your comments and respond to them…but who said writing a book was easy?  Me?  That's the way it feels when a book is finished.  In the midst, though, sometimes writing's really hard!
The process of writing, at least in this book-that-might-be, it feels as if it will take forever to finish.  Whole sections there are that I've decided to move into the Won't Work file, questions: Can I Even Write, Any More?, and something silent that whispers, Forget The Demons, Just Write!
If the words are wrong, I'll delete them.  If I have to delete everything, I will, and start over again.
This is so hard!  But if it's ever finished, I'll say how easy it was.
And I'll probably delete this entire little cry from the website.
If you're going through this now, yourself, you have an invisible friend, who loves you for staying with your ideas, no matter how difficult the course may be.  Different seas, different storms, but we choose the same journey.  Bless us all!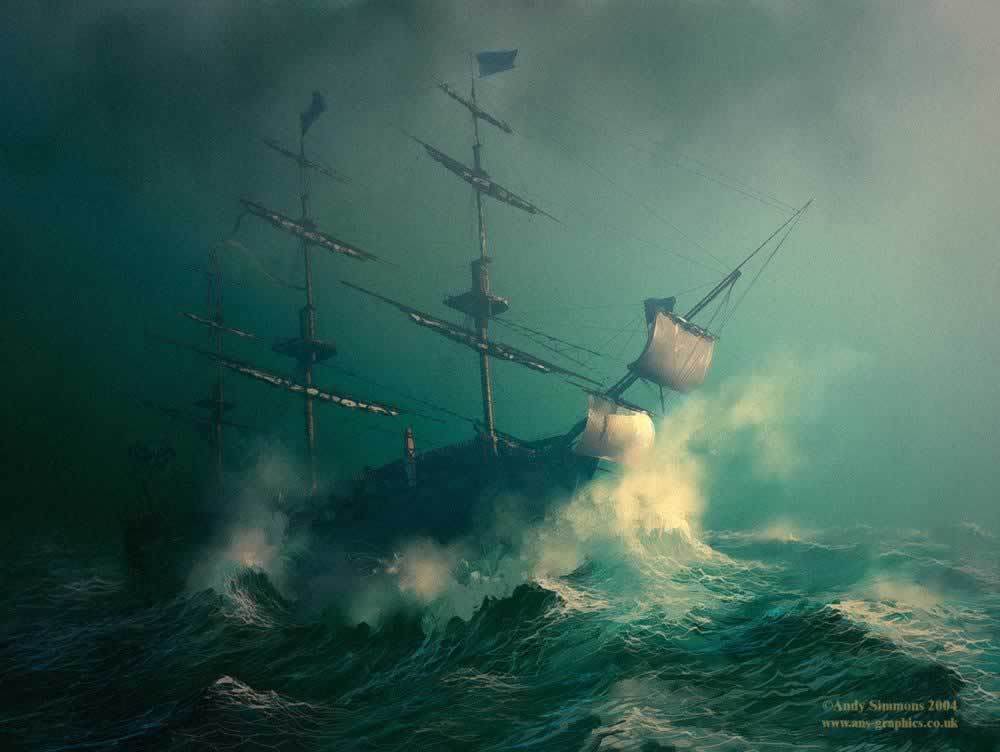 (Painting by Andy Simmons)